Want to decorate your candle light dinner in a unique way? Here's a simple diy to make no wax candles on your own. You can use them on a dinner night, or to decorate your living room.
No wax candles are a great and interesting craft to make because they are easy to make, plus not so expensive (if you already have some essential oils at home), you only have to buy a few candle wicks.
These no wax candles look fabulous, and also smell fantabulous.
They can make great gifting options, and would make a great party decoration!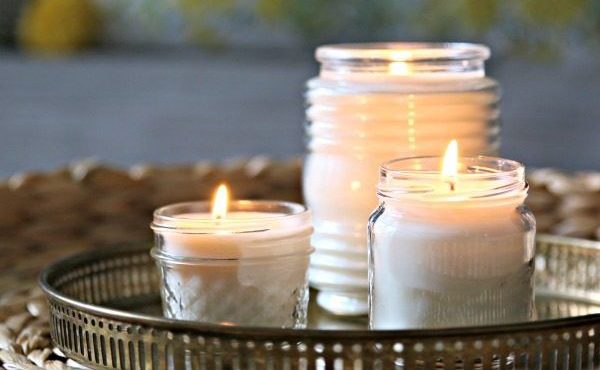 So, won't you give it a try? Here's the procedure you need to follow to make your own no wax candles at home.
Materials you will require:
Jars. (you can take Mason jars, or any jar around the house).
Crisco Shortening.
A crayon.
A candle wick.
A few drops of an essential oil of your choice.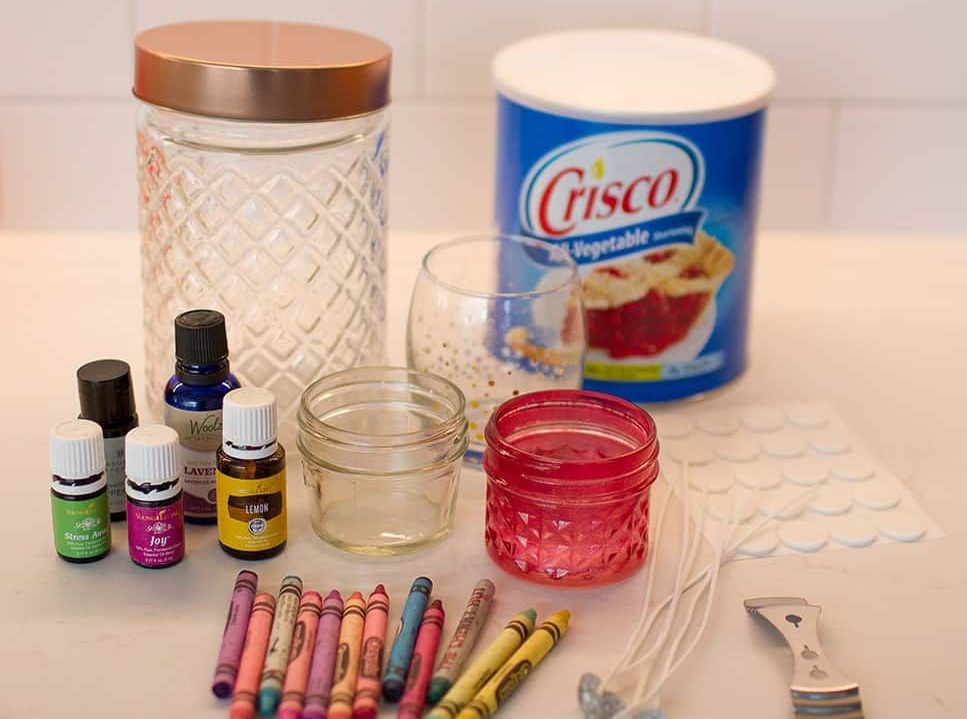 Instructions :
 1. Bend the candle wick about half an inch from the end of the wick. Use a hot glue gun for sticking the wick to the bottom of the jar in the middle. Some wicks already consist a ring at the bottom, so you can use it to stick the wick, but if your wick does not have that, then use this bending method.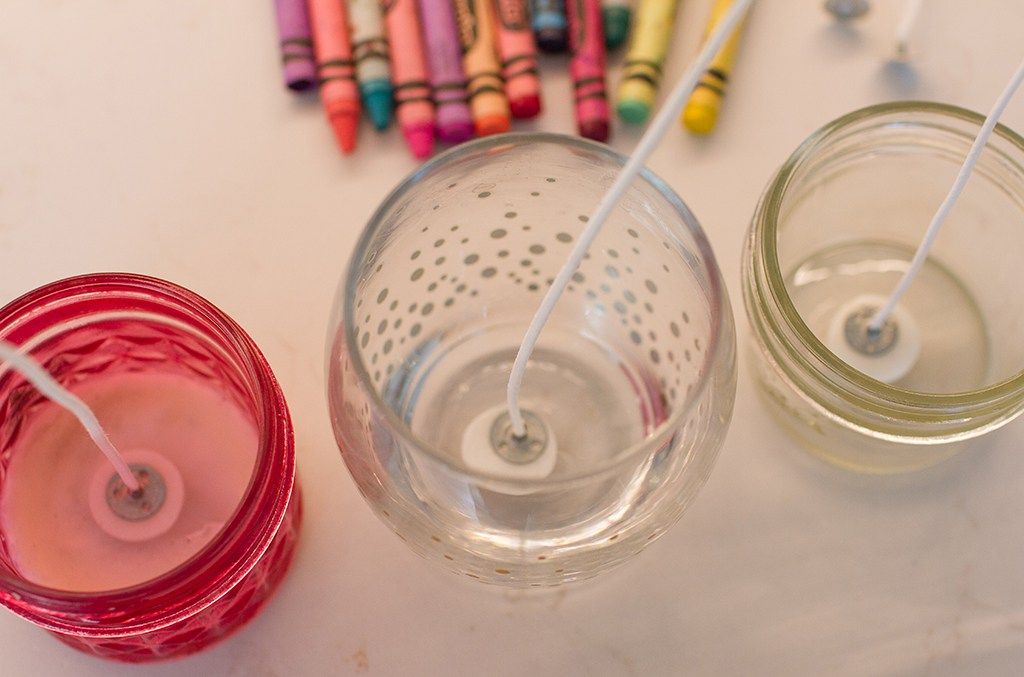 2. Melt the Crisco shortening by keeping it in the microwave for about 30 second intervals. Use the shortening as per the capacity of the jar, so as it fills up to the rim of the jar.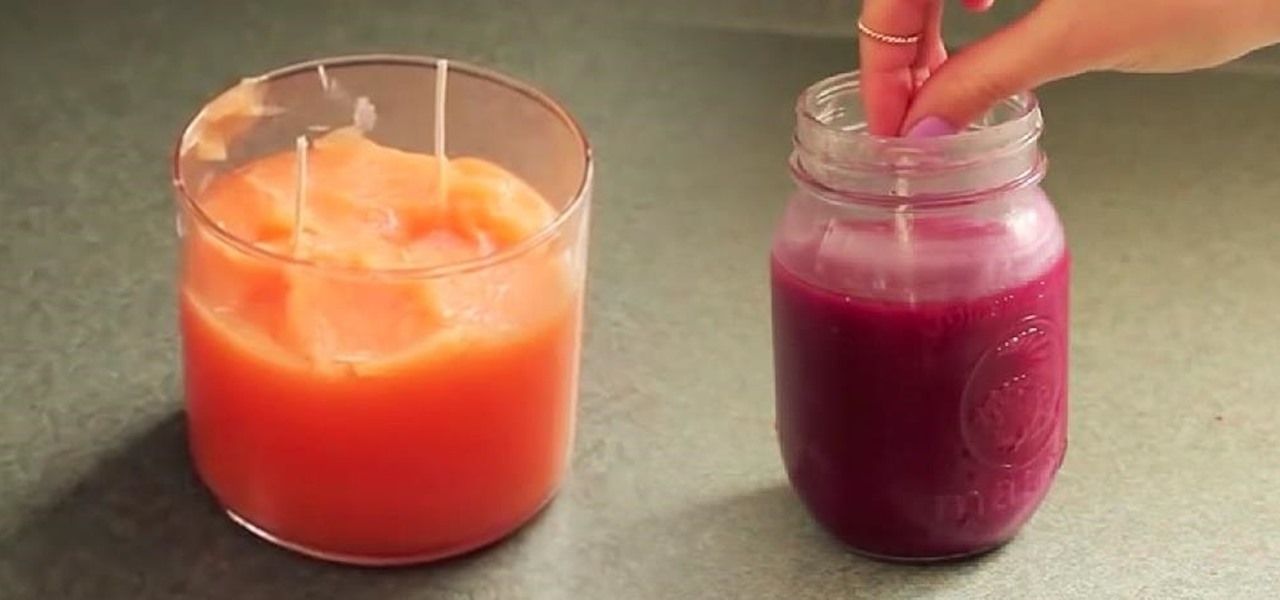 3. Smash off the tip of a crayon using a spoon.
4. When the Crisco is completely melted, then mix this smashed crayon tip while the into the melted crisco shortening while it being hot. For a deeper color, add some more smashed crayon.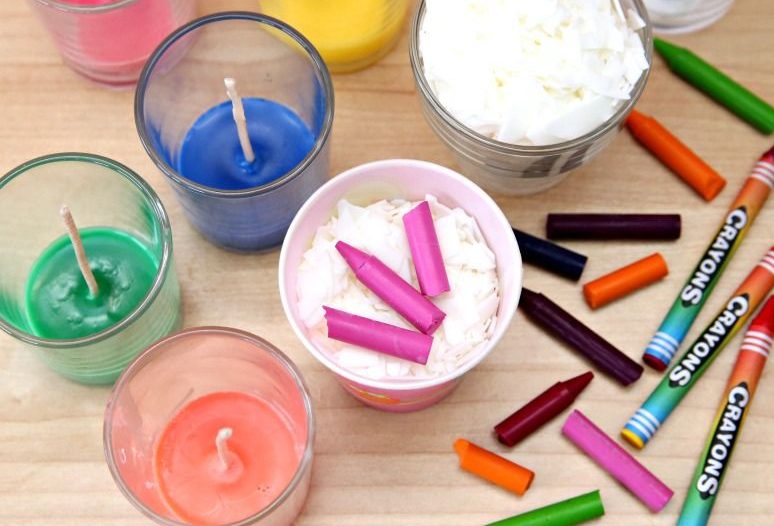 5. Add some drops of your chosen essential oils into the crisco and mix them well..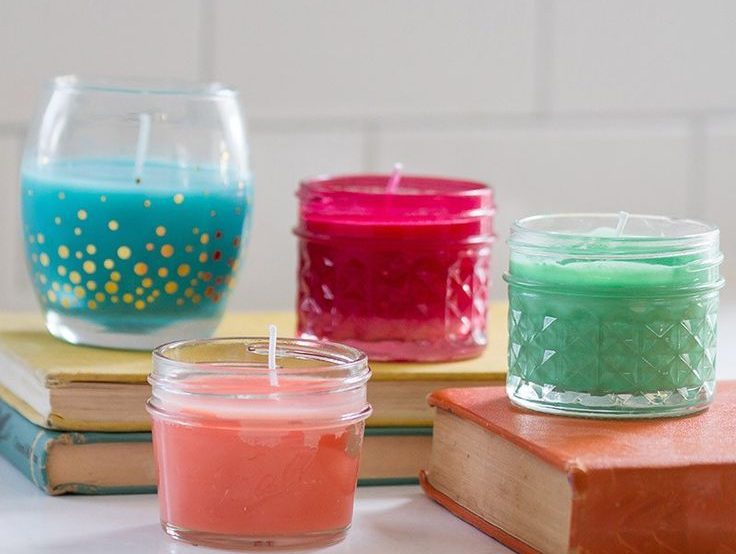 6. Pour this mixture into the prepared glass jars that you've stick the wick into. Allow them to cool. Enjoy.
Watch this video for more ideas.