Toasts are the easiest breakfast to have, especially on those mornings when you chase time to meet your office or other work. Having a simple toast may not meet your daily nutrition requirements. In order to fulfill your nutritional requirements and make your body fit and productive you have to add protein to your diet.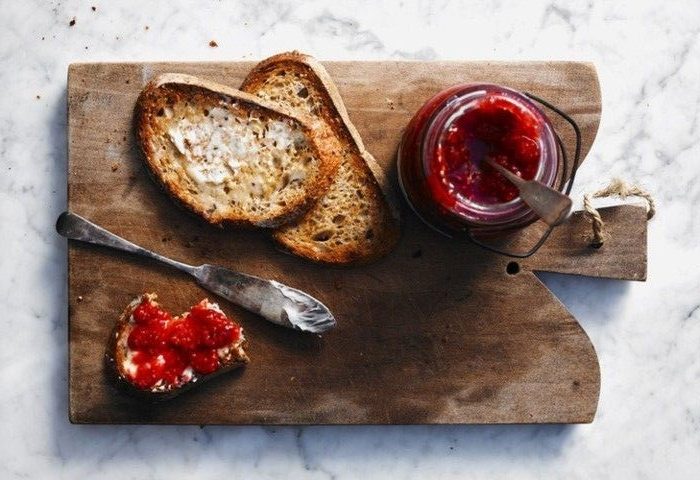 Adding a bit of proteins to your daily toast, not only enhance it's flavor but also meets your daily protein requirement. These high protein toast toppings are easy to make that will yield you all the potential to work for your busy day.
So have a look at these 5 healthy toast topping ideas that are high in protein!
1.  GREEK YOGURT and STRAWBERRY TOAST
Greek yogurt tastes perfect on toast! It is creamy, tasty, and higher in protein than your regular yogurt. Greek yogurt contains more protein and less sugar and carbs than the regular one. Apart from it's high protein content, Greek yogurt can also provide minerals like, calcium, iodine, and potassium that helps you feel full for fewer calories, most importantly it provides healthy bacteria for the digestive tract which can affect the entire body.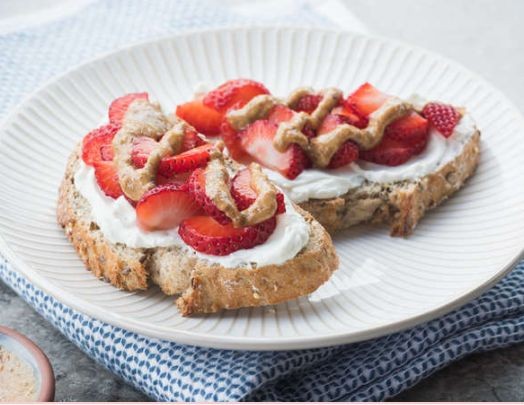 You Have to Use:
1 piece of toasted bread
2 to 4 tbsp of Greek yogurt
4 or 5 strawberries
2. BANANA and ALMOND BUTTER TOAST
This combination satisfies your cravings for an easy to go dessert, and when the sugar comes only from the bananas, it becomes healthier too.
Almond butter proves to be a good source of healthy monounsaturated fats that our body need. These fats are help in lowering the risk of heart disease. Eating almonds offers antioxidants from Vitamin E and helps to lower cholesterol. Also Bananas can help moderate blood sugar levels after meals and may reduce appetite by slowing the process of emptying the stomach.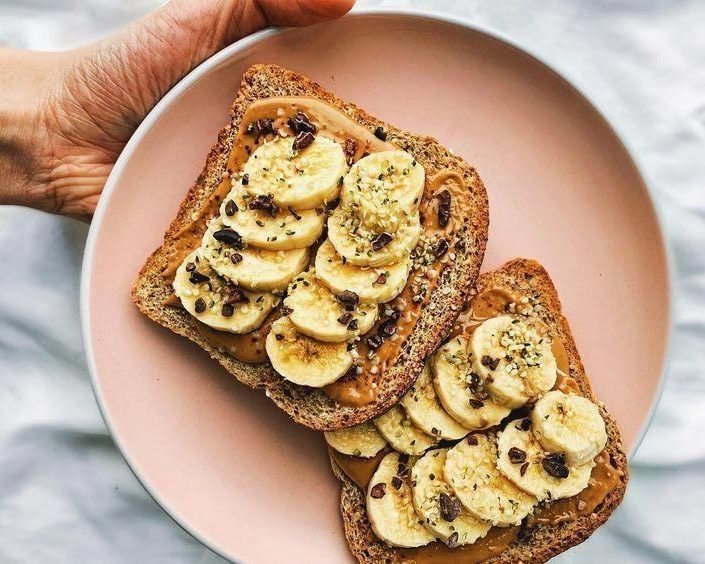 You Have to Use:
1 piece of toasted bread
2 tbsp almond butter
1/2 of a banana
Pinch of ground cinnamon
3. BLUEBERRY and COTTAGE CHEESE TOAST
Cottage cheese may be under appreciated but it is a good source of protein. It being an excellent source of protein, contains relatively few calories. It's also packed with many nutrients, such as B vitamins, calcium, phosphorus, and selenium. While blueberries are loaded with antioxidants and some phytoflavinoids, these berries are also high in potassium and vitamin C.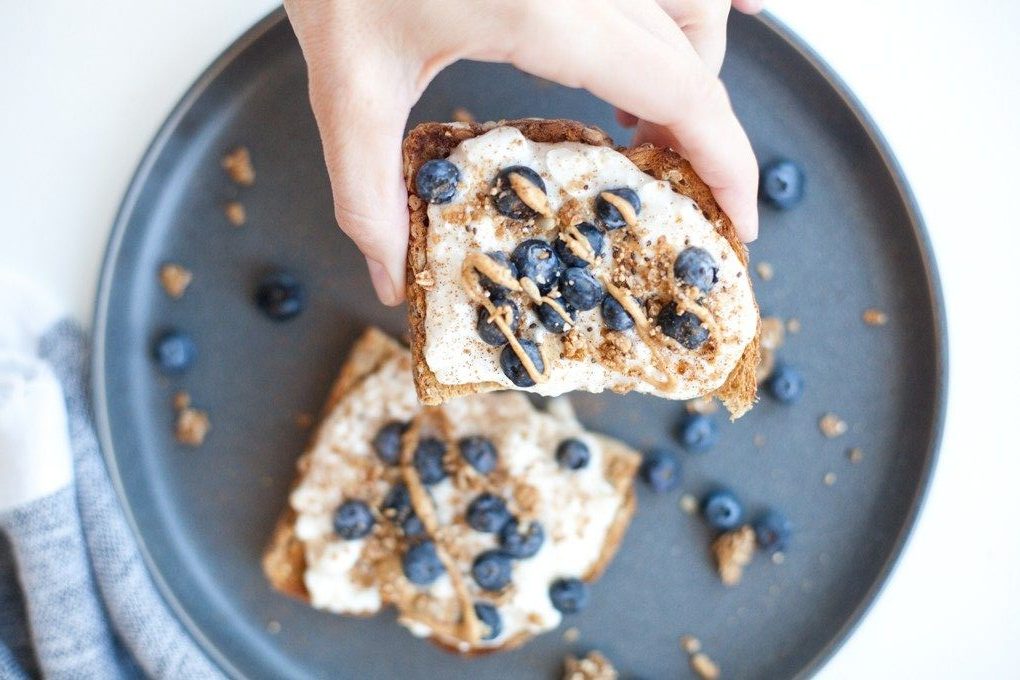 You Have to Use:
1 piece of toasted bread
2 to 4 tbsp cottage cheese
Handful of blueberries
4. HUMMUS and CUCUMBER TOAST
You'll be lost in the Mediterranean bliss after eating up this crunchy and creamy hummus toast. Hummus is an abundant source of plant-based Protein. It will be a great treat for you if you're going vegan! While cucumbers contains antioxidants and promotes hydration. They may also aid in Weight Loss.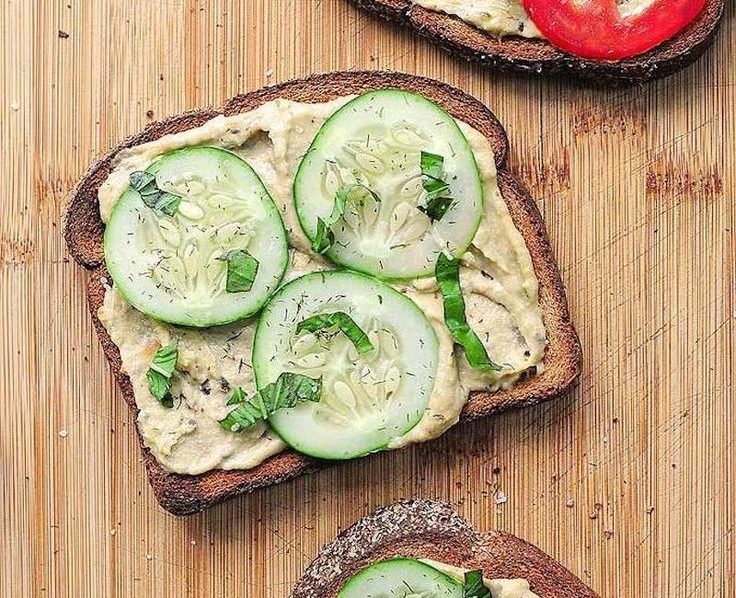 You Have to Use:
1 piece of toasted bread
2 tbsp hummus
A few slices of cucumber
A pinch of coarse sea salt
5. EGG and AVOCADO TOAST
Avocado, one of the star toast ingredient is incredibly nutritious. It is packed with healthy fats, dietary fiber, and other nutrition your body desires. On the other hand Eggs being a high protein source, provides vitamin D, B2, B6, B12, and minerals such as selenium, zinc, iron and copper.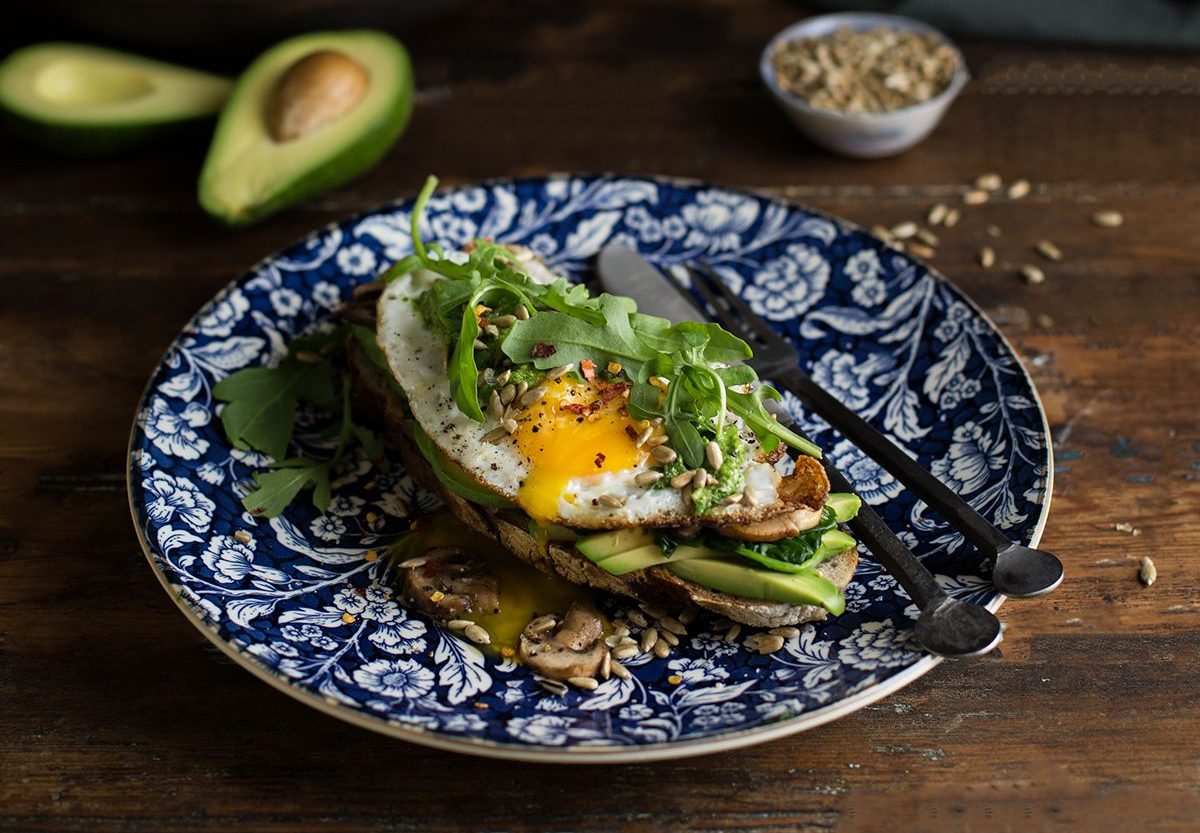 You Have to Use:
1 piece of toasted bread
1 tsp of oil
1 egg
1/2 of an avocado
A pinch of salt and pepper
Breads that can go best with these high protein toppings :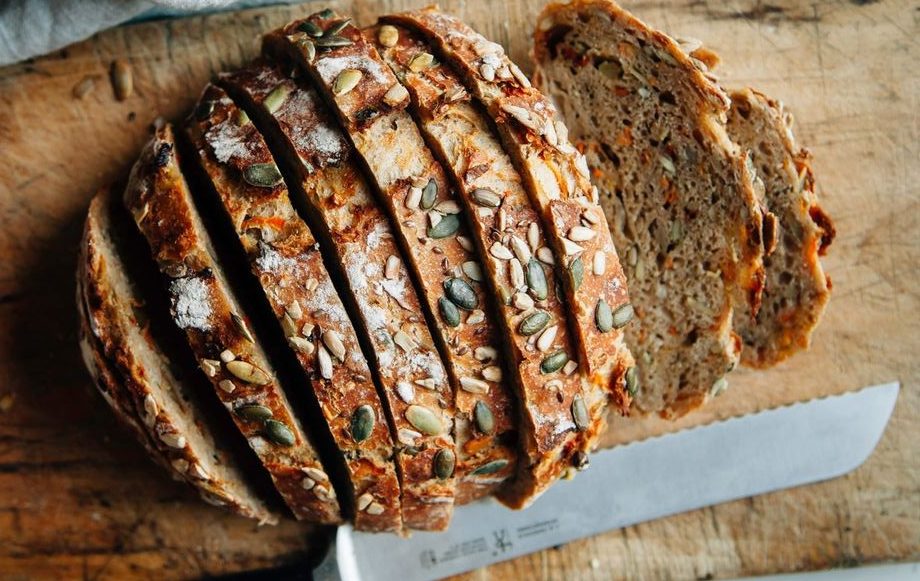 Whole grain bread with lots of seeds. Consume it when it comes straight from the bakery, crispy and fresh.
Sourdough bread, as it tastes great when piled up with various toppings.
Brown bread
Try these high protein yet tasty toppings and start your day with a healthier compilation of toast toppings.