Got those scary dark circled monsters under your eyes? Many a times they are the reason, why we lose confidence in ourselves. Our appearance is the first thing we think of. We find various ways to improve our beauty, in order to look appealing to others. Often we encounter dark circles under the eyes, and if anyone comments us about them, Ahh we lose our self spirit in that embarrassing moment.
Sleeplessness, tiredness or weakness which ever may be the reason , Here is all you need to know about how to remove dark circles under the eyes.
Do It Yourself. Home remedies which are effective in treating dark circles under the eyes, all you need to do is get up and try them.
1. COFFEE+ COCONUT OIL
Coconut oil is a fat extracted from raw coconuts or dried coconut flakes. Coconut oil contains nourishing fatty acids that help hydrate and protect skin these include linoleic acid or vitamin F, which helps skin retain it's moisture, and lauric acid which has antibacterial properties.
Apart from boosting your energy with a cup of in the morning, you can use coffee as a remedy to gain your lost beauty. Thanks to the anti oxidants present in coffee, which include phenols that help fight radicals that causes skin damage. Coffee proves useful in treating those stubborn dark bags under the eye, it is because of the high caffeine content in coffee that helps dilate blood vessels that contribute to dark circles.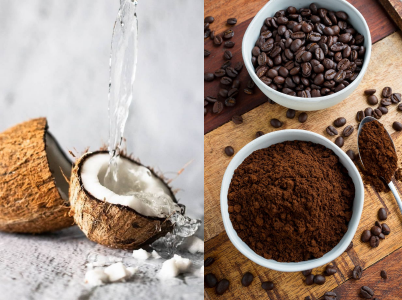 Take 1 Tsp of coffee and mix 1 tsp of coconut oil mix it well and apply under the eyes in the areas appearing to be shady and dark. Leave it to dry for approx. 15 minutes and then rinse.
You will surely get results after regular use.
2. ROSEWATER
The refreshment of rose in the form of rosewater tends to lighten up the skin to give a new glow. The anti oxidant properties of rose water help to strengthen skin cells and regenerate skin tissues. Due to some of it's rejuvenating properties, rose water helps clean pores and tone the skin, applying it may tighten the blood capillaries that helps to reduce dark circles under the eyes.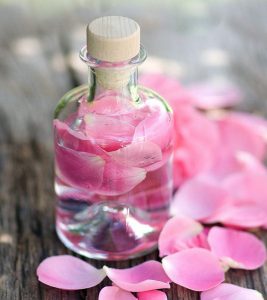 Just add some drops of rosewater on cotton and apply it on dark circles every night and see the results within few weeks.
3.CUCUMBER THERAPY
Wonder what comes out of your salad and proves in aiding those dark circles or puffiness under the eyes? Yes, Cucumber is so much beneficial in treating the dark circles or puffy eyes.
The juice of cucumber can contribute a great deal in removing dark circles as well as provide some cooling relief to your eyes. It's juice not only reduces swelling in the eye area, it can also soothe damaged skin and make your eyes look and feel refreshed. This is due to cucumber's vitamin C and folic acid content.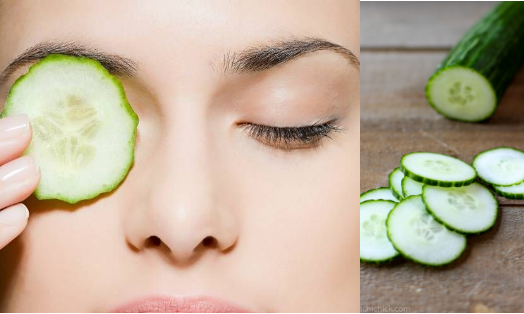 Just cut 2 round pieces of cucumber and keep them on both the eyes. Sit back and have a relaxing time for about 15-20 minutes. But don't forget to apply your eye cream after this, as cucumber doesn't act as a moisturizer. Apply your regular eye cream and see the results of using this everyday.,
4. ICE CUBES
Want an instant relief from dark eye bags? All you have to do is go to your refrigerator and take some ice cubes.
Ice massage can improve blood circulation and make the skin look bright. It's cold nature has the property to constrict the blood vessels, that results in lowering of the blood flow to your skin, so to balance that, your body starts circulating more blood to your face, which make it look lively and radiant also reducing the puffiness or darkness under the eyes.
Applying ice cubes also enhances the product absorption on the face, if you have applied any night cream or serum on your skin, then rub an ice cube over it, this will constrict the capillaries on your face, creating an effect that will help in better absorption of the skin products.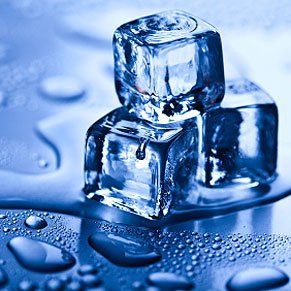 Put these ice cubes in a cotton cloth and apply under the eyes .
Massage it for about 5-6 minutes in circular motion. You will see the bags under the eyes disappearing.
Watch this video to know more.