Want to have some chocolaty yet healthy mini bites for a snack? Here's a perfect combo of banana, peanut butter and chocolate that will give your taste buds a great treat!
These banana bites covered with chocolate and then freeze, are a perfect delight for a warm weather. You can keep them in bulk in your fridge and have them as a snack anytime you want. They contain even less than 100 calories for two bites!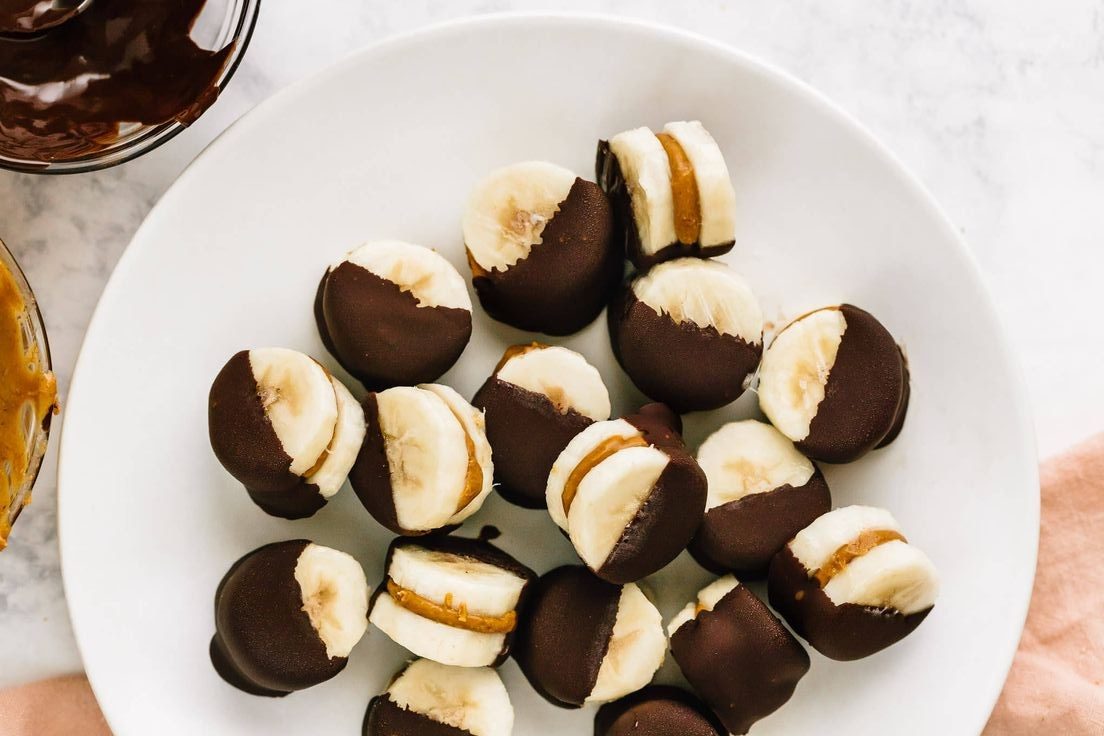 This recipe is packed with a lot of vitamins and minerals, which our body needs. Plus it has a bonus point for tasting pretty great too. Fruits contain natural sugar which is a great source of carbohydrates and energy. While peanut butter and chocolate are loaded with antioxidants.
Here's the recipe to the delicious bites.
Ingredients:
Fresh bananas
Natural peanut butter (without added oils or sugar)
Dark chocolate chips
Coconut oil (helps in making the chocolate thinner and makes it easier to dip the bananas)
Instructions:
1. Peel the bananas and slice them into rounds.
2. Line up large plates or baking sheets with parchment paper, place the banana rounds on them and then add peanut butter and then cover it up with another banana slice.
3. Repeat until all of the banana slices are placed in a manner of banana peanut sandwiches.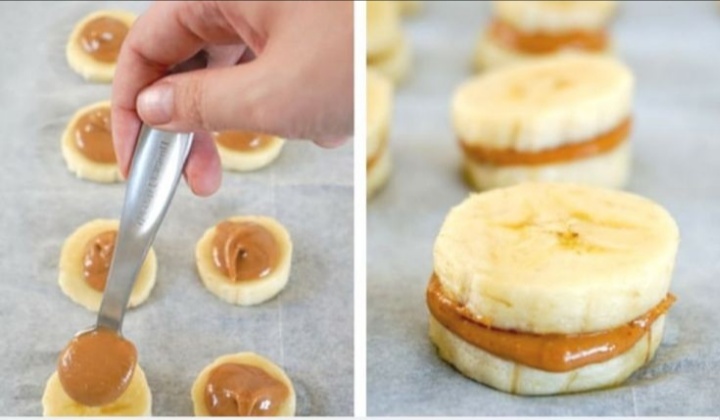 4. Keep these bites on the plates and put them in the freezer so they can harden a bit.
5. When your peanut butter banana bites have hardened, start making your melted chocolate.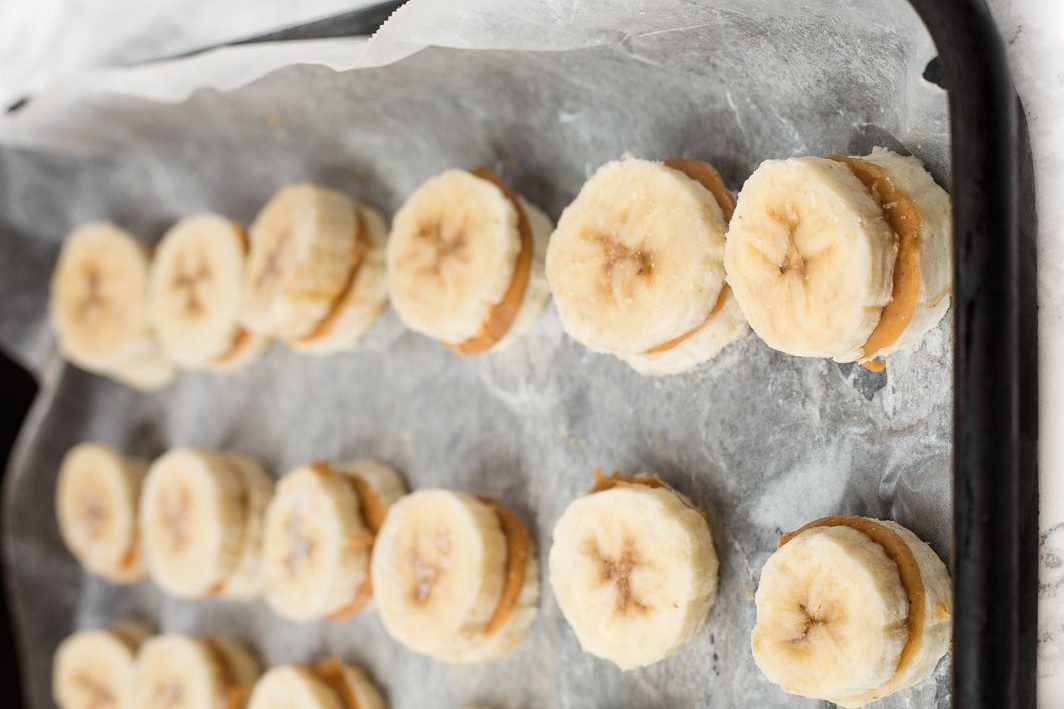 6. Add the dark chocolate chips and some coconut oil to a small bowl. Microwave for one minute, stir and microwave for another 30 seconds.
7. Continue stirring and microwaving until all of the chocolate is melted and make sure that their are no lumps. It will only take about 2 minutes.
8. Now take your frozen banana bites and dip them into this chocolate liquid so that half of the bite is covered.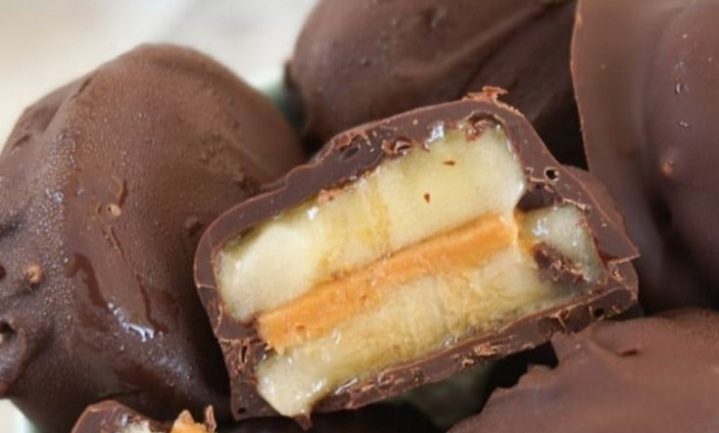 9. When all the bites have been dipped then place them back in the freezer so they can harden again. They will take about 15 minutes.
Your chocolate banana bites are ready! Get into this chocolaty-peanut treat while watching a web series or when spending time with your loved ones! The kids will definitely have a hand full of these bites!
For any queries watch this video.