As we all know, Hygiene has become a mandatory part of our lives after the arrival of this corona virus pandemic ! Many a times we focus on our personal hygiene, we try to keep ourselves away from germs and viruses by applying sanitizers, bathing very often, applying moisturizers and what not. But we often forget about our makeup tools which we use almost everyday. Are they germ free? Are they safe for use? Are they hygienic? Sometimes our makeup tools may carry harmful pathogens, who knows. So it is important to keep them sanitized, as they have a direct contact to our skin, any type of pathogen may harm our face and skin which can lead to contagious diseases.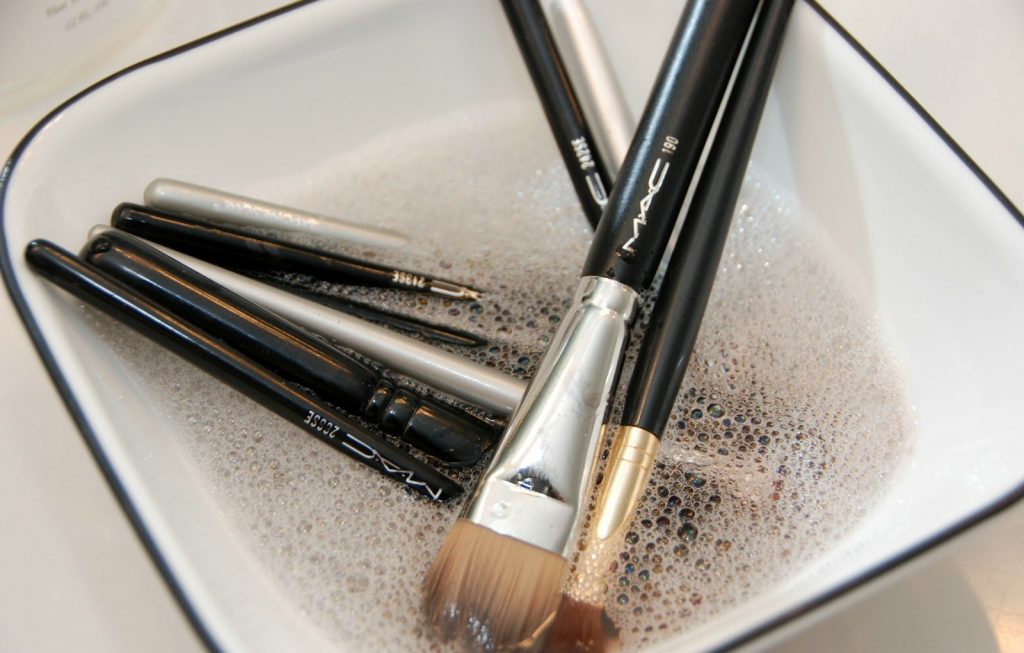 Women use beauty tools almost everyday in one way or the other. Blush and compact have direct contact to the face, also lipsticks, eye liner sticks and mascara wands are used quite often.
Brushes and sponges have a regular use in the application of foundation or concealers. Nail filers and combs also have direct contact with our skin.
Many times our friends or other people uses our products, be it for experimenting our products, or when they forget their own products. Using the products that someone else used, increases the risk of spreading bacterial or fungal infections. If we solely use them, then also, dead skin, sweat or oil might get deposited in them, causing the germs and bacteria to grow further.
So here, checkout some useful tips, you can use to sanitize your makeup tools at home!
If you seriously consider disinfecting for hygienic environment, then this is the best way to sanitize your makeup tools. Sterilizer machine, be it portable or permanent can sanitize almost each and everything.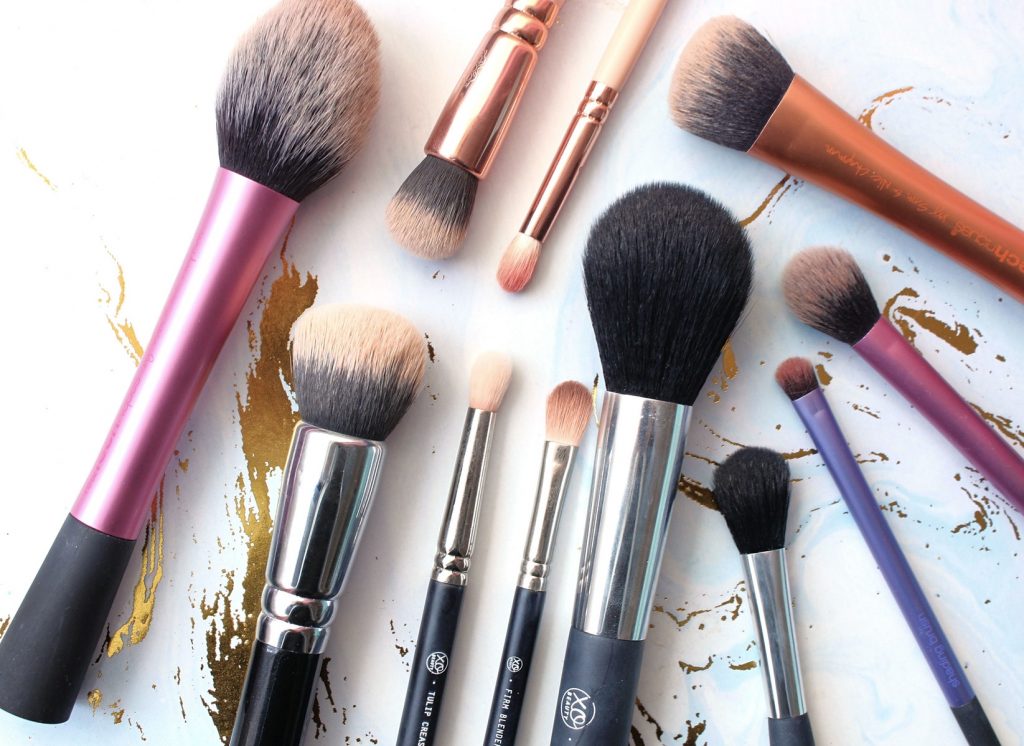 You can sanitize makeup products, beauty tools, shaving kits, hair products, even your keys or wallets.
Sterilizing means to kill off all the bacteria and germs that cause infections. It involves water or other chemicals at higher temperatures that eliminates any type of growth of a microbe.
Take out the tools and store them in a sterilized container. Sterilize them when you have travelled or got sick. This will protect you from many infection causing germs.
For all the Gadget lovers, this home gadget is a UV light sterilizer wand that is portable with a UV light disinfection lamp that you can keep in your home, cars or hotel rooms. This UV light disinfectant is chargeable and foldable. It can be used to kill about 99% germs or bacteria.
UV light disinfectant uses a well studied antimicrobial technology. It works primarily by destroying the DNA inside bacteria, viruses and fungi. The high energy-portion of the UV spectrum called UV-C is most effective. UV-C light has been used for decades to disinfect industrial surfaces and sanitize drinking water.
Seems quite a reliable and handy gadget to clean up the makeup tools!
It is now a need for the time to have a disinfectant spray at home. If you have it at home, then it is quite effective in sanitizing the essential tools. You can eliminate germs present on the surface of your hands or phone, using this spray. This disinfectant spray can be applied on both hard and soft surfaces. It proves effective in cleaning makeup brushes or sponges.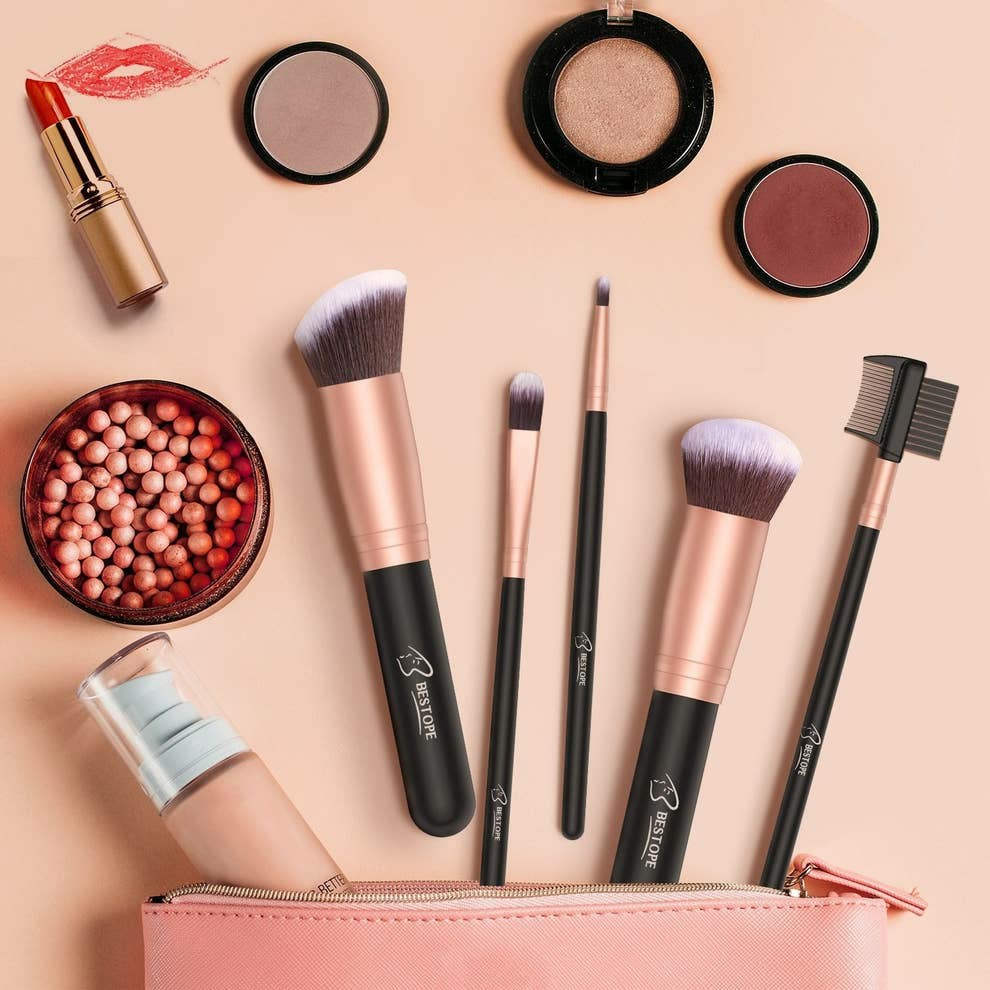 If you want to avoid purchasing a disinfectant spray then don't worry, You can easily make it at home.
Just fill into a spray bottle 500ml of water, add 100ml hydrogen peroxide solution into it. You can easily get this solution from a nearby chemist.
Give a good shake to your bottle and your homemade disinfectant spray is ready. Use this to sanitize makeup tools and other essential items.
Many a times we apply eyeshades or lip balms with our finger tips to give them a finishing touch. But do you know how many surfaces have you touched before applying these items with your finger tips? Sometimes our fingers may accumulate various germs or even dust particles that may be harmful for our face especially when you have a sensitive skin.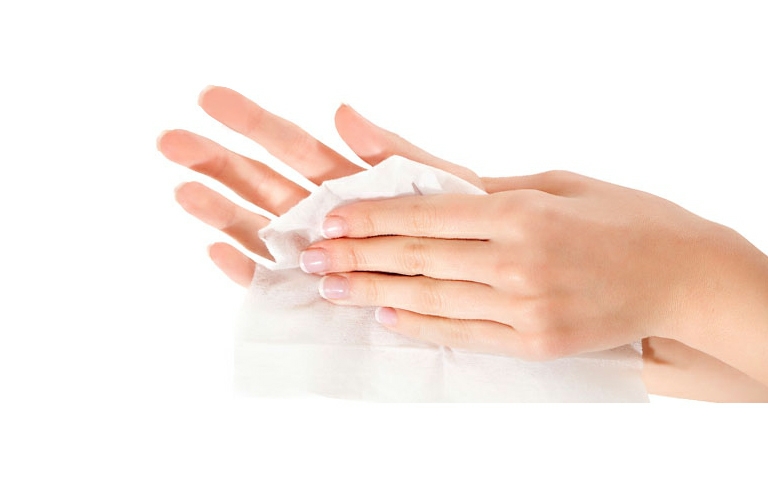 Anti Bacterial wipes are a savior on many purposes. Use them to clean your hands or fingers before applying makeup. Just remember these wipes are used when wet. They contain antibacterial agents called 'quats' (short for quaternary ammonium compounds). They are the best way to cleanse the tips of your makeup tools, they quickly wipes away dirt, messes and germs. Just don't use it repeatedly, or on eating products as they may contain chemicals that can be allergic.
Isopropyl Alcohol Cleaner
This cleaner is generally used in hospitals for surgical purposes, to sanitize surgical instruments. But Nowadays it is rapidly being used in our homes, obviously due to this corona pandemic. Also known as "Rubbing alcohol", it is used in sanitizing makeup tools and other products.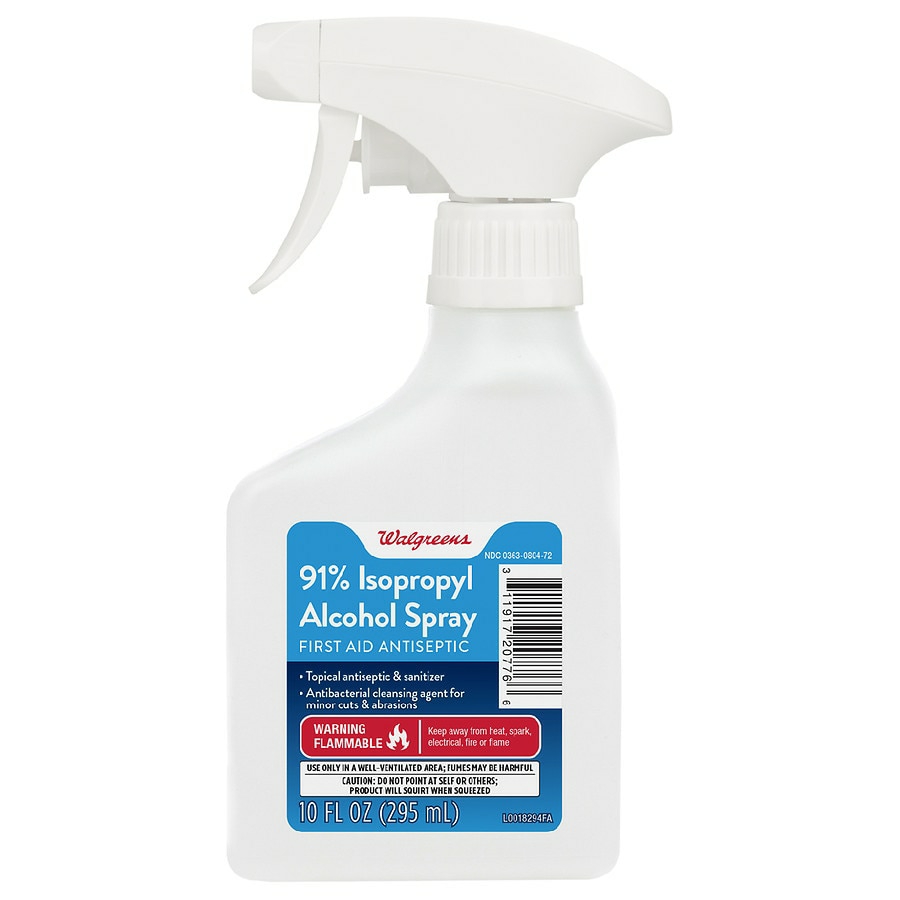 Rubbing alcohol is not only pocket friendly, but it's also effective as a degreaser, disinfectant, and a general cleaner. Many people use it on a daily basis for a variety of cleaning tasks. Do you know it can also be used to clean wounds or even help you to clear acne due to it's antiseptic properties!
All these cleaners can make your makeup tools perfectly sanitized, lowering the risk of various infections. These cleaning techniques can also be used for other cleaning purposes making our environment hygienic and free from germs.