Have a heart for different fragrances? Want to smell good? Here is a new technique that will make you smell fresh and natural with a do it yourself "all natural perfume".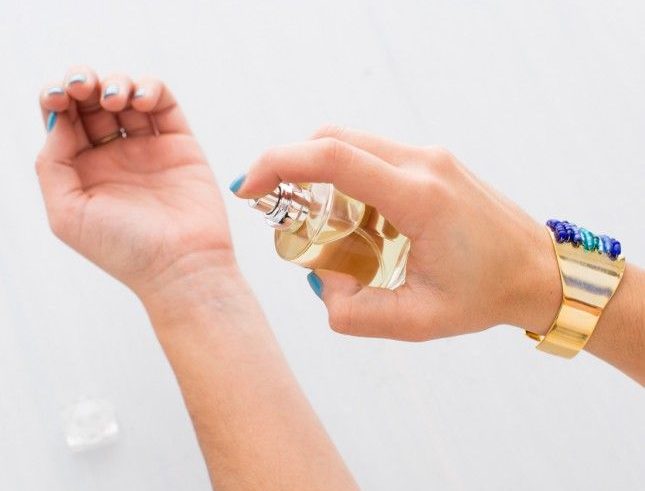 Few natural ingredients and ta da! Your perfume is ready. This purely natural perfume will have all the goodness of nature, free from chemical based fragrances, these may provide you a different charm and you may carry your own unique smell.
Checkout the method to prepare this fragrance.
What you'll need:
Glass roll-on bottle
Carrier oil (essential oils are suspended into them so that they properly get diluted)
Essential oils (provides various types of fragrances)
Fresh and dried flowers and herbs (provides natural color)
Method:
1. Collect fresh or dried petals and flower leaves to use in the bottles. Collect essential oils of your desired fragrances.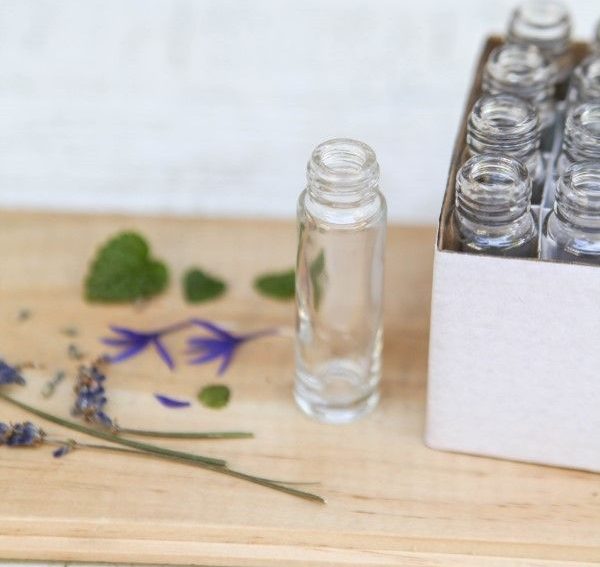 2. Fill your perfume roll on bottle with any carrier oil. Choose coconut oil if you want it to be colorless. Some other oils may be available in various shades of amber and green.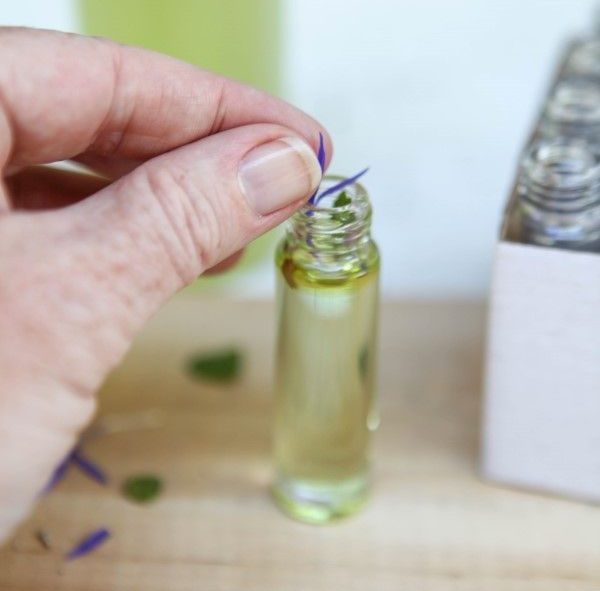 3. Add 10 drops of essential oils per 10 ml of the bottle. With the strong scents, adding 1 drop may be enough to hold the entire perfume.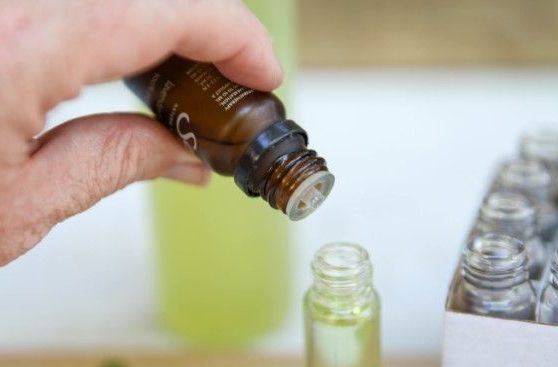 4. Add a combination of fresh and dried flowers, leaves, or petals into the oil to decorate the bottle.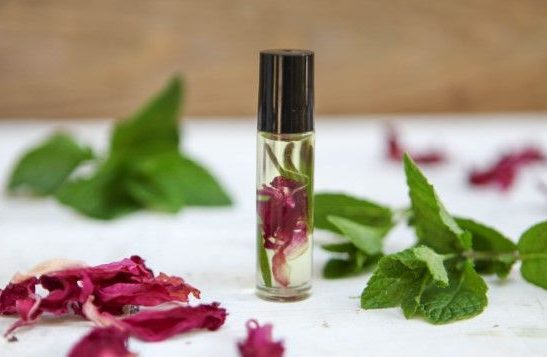 5. Close the roll on lid of this bottle.
6. Shake well to combine the oils.
7. Leave the blend for 24-48 hours to develop. As the oils react together, the scent will change. You may even be surprised for how different the fragrance has become!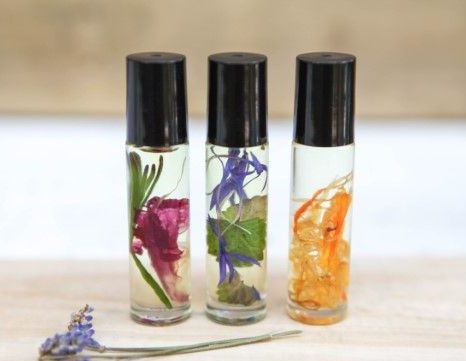 Essential oils combinations you can use:
Patchouli oil and bergamot essential oil.
Geranium oil, ylang ylang oil, and lavender essential oil.
Frankincense oil, jasmine oil, and orange essential oil.
Cedarwood oil, lavender oil, and tangerine essential oil.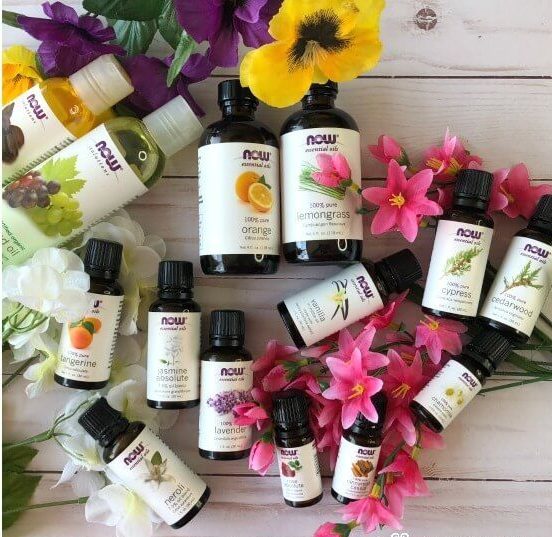 Flower petals to use for long lasting color:
Blue and purple color can be derived from Centaurea (bachelor's button) petals.
Pink color from Dried peony petals.
Yellow color from Sunflower petals.
Orange color from Calendula petals.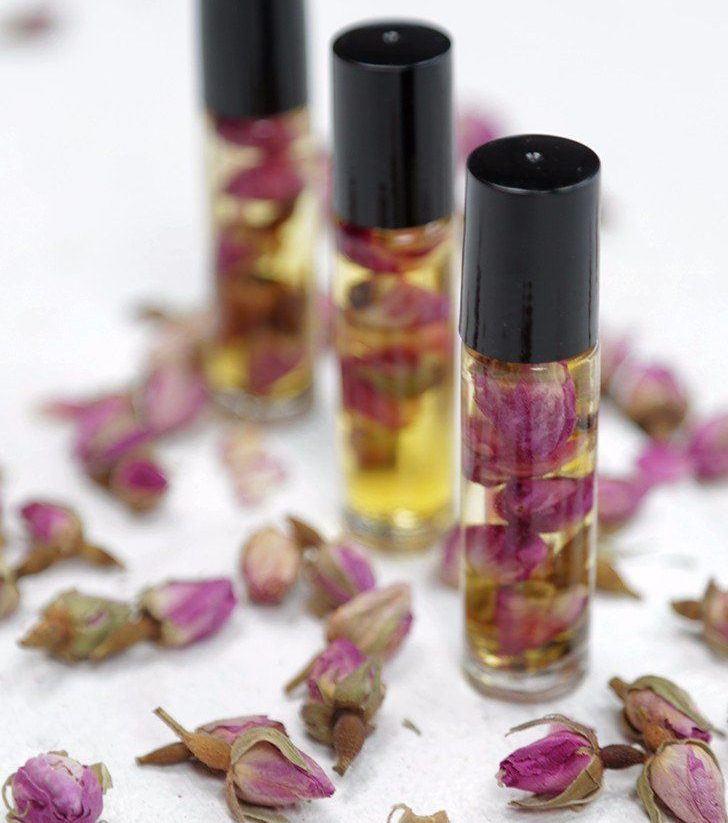 Carrier oils you can use:
Fractionated coconut oil
Grapeseed oil
Sweet almond oil
 Jojoba oil
Make your own all-natural perfume with essential oils and benefit from aromatherapy all day long!
For more ideas refer to this video.