Many times we ignore our feet, but they need some care too! After a tiring week of work and busy schedule, your feet may seem dull or dry, they may even get cracked or rough. Now you may think to have a pedicure at a salon! But this expense of yours can be lightened by just few kitchen ingredients to make a super effective foot scrub at home.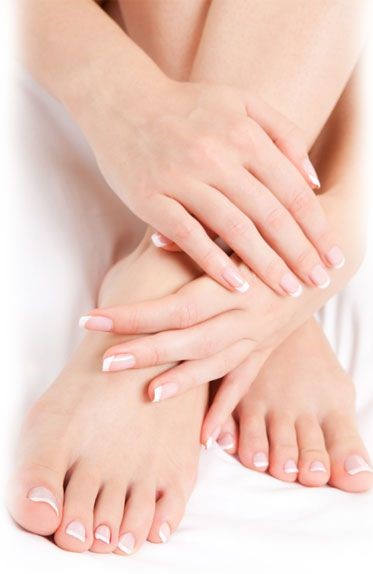 There are a vast number of benefits you will have from your own homemade foot scrub. Having a foot scrub :
Boosts the circulation of blood in your feet which helps in relieving aches.
It soothes foot pain and discomfort due to walking or standing for long hours in your high heel shoes.
Massaging your feet with a scrub relaxes your mind, body and soul, and can be a great stress buster and mood enhancer.
Finally your feet look amazing as this scrub moisturizes and removes all the dirt and dead skin cells from your feet. Means you can easily wear open shoes or sandals without any discomfort.
Ingredients you need to make this foot scrub are:
a jar to store the scrub
a cup of white sugar
2 tsp of baking soda
2 tsp of olive oil
2 tsp honey
1 tsp of any essential oil (optional)
Directions to make this foot scrub:
1. Put the white sugar in a bowl.
2. Add olive oil and mix it with spoon.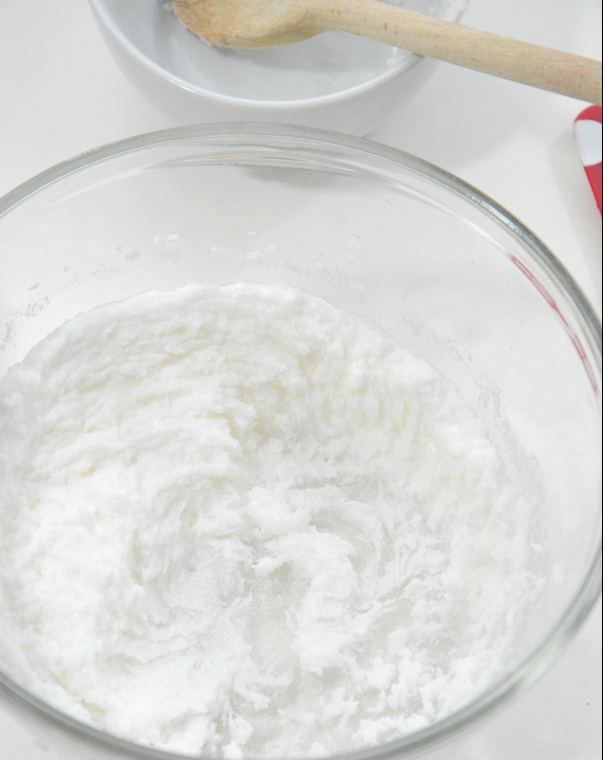 3. Now add some baking soda and mix it.
4. Add honey and blend it in a way so that their are no lumps left in the mixture.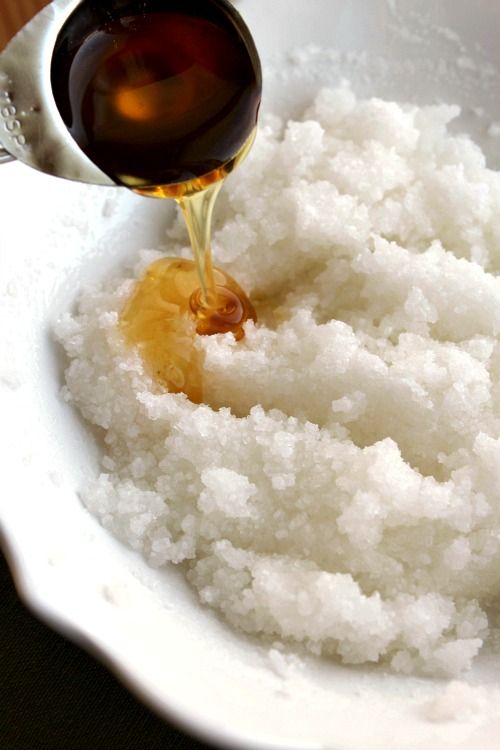 5. Now, at this point you may add your desired essential oil and give this mixture a nice fragrance.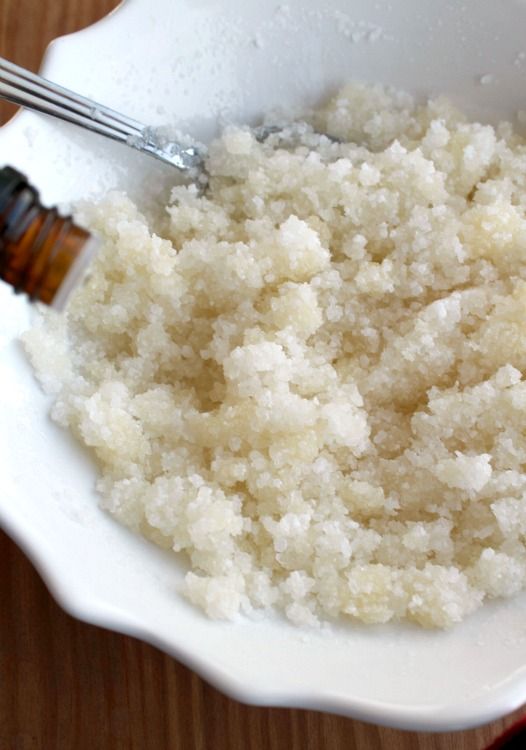 6. Your scrub is ready. Store it in a jar and in a cool and dry place for up to 2 weeks.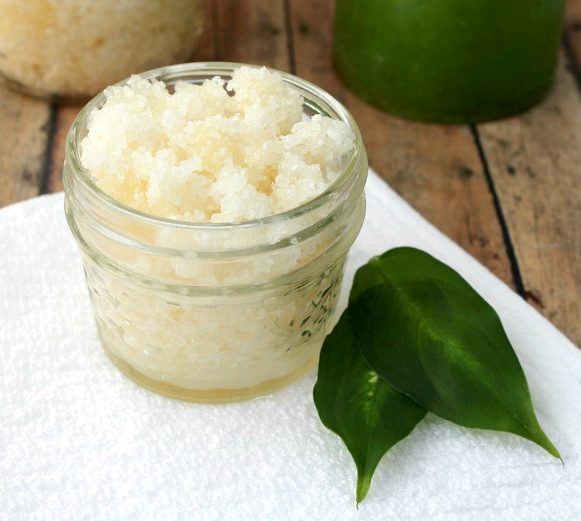 How to use:
You can use this scrub when going for a shower or after having a relaxing bath. Make sure you massage this scrub in circular motion on the cracked or rough areas of your foot. You can also use this scrub on your hands to get the same benefits as on your feet.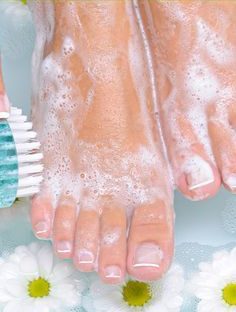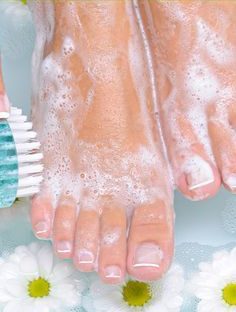 Benefits from the ingredients:
Sugar acts as a base and a great scrubber. The olive oil in this recipe will moisturize and smoothen your feet. While baking soda act as a natural exfoliant and cleanse the skin. It will also help to balance the skin's pH level ensuring a moisturized skin. The addition of honey will nourish the chapped skin and help in  preventing cracked feet.
So try this natural homemade foot scrub and give your feet a perfect relaxation!
Watch this video for more information on natural foot scrubs.