Craving for an enticing dessert ? Or can't hold on your sweet craving for long ? Here's a perfect dessert to satisfy your sweet craving taking no long time for cooking. This chocolate pudding will surely make your sweet buds taste heaven.
Just spare 3 minutes in making this delicious choco pudding. Here is the recipe.
Who won't love chocolates! Make your own chocolate pudding with all the ingredients from your kitchen, no need to go out searching for a perfect dessert on a cheat day or for a sweet craving. Just make this delicious chocolate pudding at home.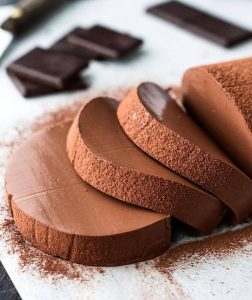 Ingredients:
4 Cup milk
1 cup powdered sugar
1/2 cup coco powder
1/2 cup corn flour
1 cup dark chocolate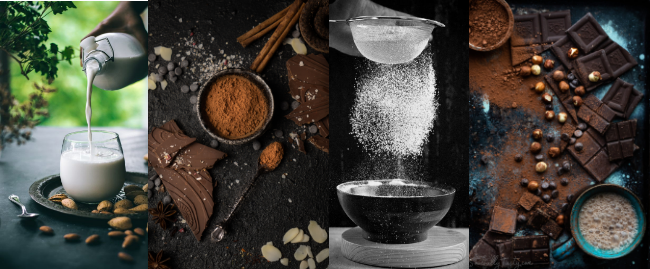 Do you know? Dark chocolates contain anti oxidants that can really help in fighting infections also it is a great anti depressant !
Recipe:
Take a bowl and pour 4 cup milk in it. Then add 1 cup sugar, 1/2 cup coco powder, 1/2 cup corn flour and whisk in the bowl to mix well.
Strain the mixture in a sauce pan.
Keep the sauce pan containing the mixture on low to medium flame and mix well for 2-3 minutes.
Add 1 cup crushed dark chocolate to this and cook for 10 minutes until you get thick consistency.
Remove from the flame. Cover a pan with butter paper.
Pour into the pan covered with butter paper, allow it to cool down , and then refrigerate overnight.
Take the pudding out from the butter paper and sprinkle coco powder on it.
Garnish your pudding with candies or grated dark chocolate. It's a perfect dessert to serve to your guests for dinner or to make your loved ones happy by surprising them with this mouth watering recipe. Just indulge yourself in the smooth and creamy texture of this tasty pudding.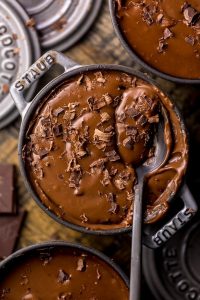 Try this pudding at home when you feel confused for what to have for a dessert. Enjoy it on a Saturday evening with your family. Enlighten your soul with the heavenly taste of this pudding.
For an amazing chocolate pudding recipe watch this video.